Introducing our Application Security (AppSec) Program – from policy to production, we deliver.
Software development lifecycles must adapt to include application security activities from the beginning. Our application security experts work closely with your engineering  team to create and manage customized application security programs that work with – not against – your established software development culture and environment.
We help enterprises do it right from the start:
Deliver secure, reliable applications faster
Align development, security, QA and operations teams while developing a secure SDLC
Streamline and implement processes from policy to production
Access expertise and premium support for a fraction of the cost to hire in-house
Today's market demands won't let software development wait for security to catch up. We have the expertise and experience to help you take your program from planning to reality quickly, efficiently, and predictably.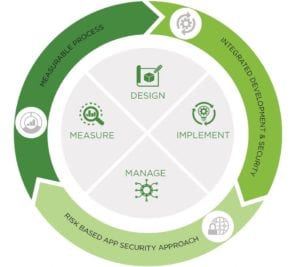 Integrated Application Security – A unique mix of team, tools,  and training.
We assemble the right team, expertise, tools and training you need to achieve your business goals. As an extension of your team, we focus on weaving security into the DNA of your software development lifecycle and help you create and manage application
security programs that are predictable, effective and measurable, and complement your existing development process.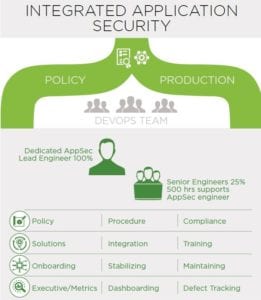 Dedicated Application Security Expertise:
Over a one-year period, a dedicated team of application security professionals will assist with the ongoing management of your application security program:
Maturity Model & Planning
Policy & Procedure Development
Architecture & Threat Modeling
Risk-Based Vulnerability Review
Developer Guidance & Support
 Executive Metrics & Reporting
To find out more, please chat in the lower right hand corner reach out to Jamie Cole at jamiec@mobiuspartners.com or Shannon Gillenwater, Security Practice Manager, shannong@mobiuspartners.com.  Our experts are happy to help.

Click here to find out more about our security practice. Click here to see an overview of all of our areas of expertise.