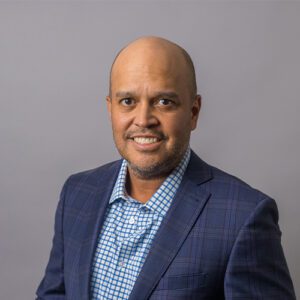 When Junab Ali began his career in the finance and investment industry, he quickly realized that the business finance aspect interested him most. Founding and building a successful company became his passion. Headquartered in San Antonio in 2000, Möbius Partners grew quickly into one of the leading IT solutions providers in the southwest.
Today Möbius Partners is regularly recognized for its stellar growth and success, and Junab is called upon by business partners and leaders to discuss the company's successful development and customer retention strategies. Junab believes Möbius Partners' laser-sharp focus on employee satisfaction, customer value and community service separates the company from its competition and drives its success.
In addition to his management responsibilities across the company's offices in San Antonio, Dallas and Houston, Junab spends a significant portion of his time meeting with customers and business partners to measure customer satisfaction and discuss new initiatives.
In the community, Junab joined the Our Lady of The Lake University Board of Trustees and is currently serving on the Technology Committee and the VMware Partner Advisory Council.  He was recently accepted into the 43rd Leadership San Antonio (LSA) class,  a joint program of the San Antonio Chamber of Commerce and the San Antonio Hispanic Chamber of Commerce.  LSA is a yearlong, immersive experience that identifies leaders from varying industries and challenges them to create positive change in the community.
Junab was a member of EO (Entrepreneur Organization), a worldwide organization that hand-selects members who meet strict requirements. He has served as a business plan mentor for students enrolled at UIW's HEB School of Business, and volunteered as a judge for the University of Texas San Antonio (UTSA)'s College of Business Speed Networking program. Junab and Jay were named finalists for the Ernst & Young Entrepreneur Of The Year® Award in the Houston & Gulf Coast Area Program in 2009. In 2007, Junab received the Alumnus of Distinction Award for Professional Achievement from Incarnate Word University and was named one of the city's 40 Under 40 by the San Antonio Business Journal, an annual profile highlighting the young stars (under the age of 40) of San Antonio's business community. He has previously served on the Advisory Committee of the University of Incarnate Word HEB School of Business and on the board of San Antonio's Junior Achievement.
Junab holds a B.B.A. degree in finance from the University of the Incarnate Word, where he is currently working on his MBA degree. He has completed the CMBA program offered by the University of Texas at Austin and the North San Antonio Chamber of Commerce Leadership Lab program. In his spare time, Junab enjoys studying business and stays active participating in a variety of sports. He also enjoys spending time with his two daughters.
Groovin' since 2000