Want to know more about IT4IT?

Houston Vivit HPE SW User Group Chapter invites you to join us for an informative happy hour.
Join us for an overview of a value chain-based approach aligned with the IT4IT™ reference architecture.
We'll also have an update on HPE Software Spin-Off and Merger with Micro Focus.

Mark Bodman, HPE IT4IT Strategist, will be presenting as he did at The Open Group Summit (see bio below).
Without question, we are in a digital enterprise era. IT organizations face immense pressure to deliver results that improve business velocity. No longer can a CIO make decisions based on a single technology-driven goal or strategy. Instead, the choices are driven by the goals of IT service users. The demand for services is outpacing IT's traditional service-delivery capabilities. Today's tech-savvy workforce has little patience for traditional IT strategies, processes, and projects and is going around IT to commission services themselves. This shadow IT introduces issues around risk, regulatory compliance, and cost control.
To meet the demands of the digital enterprise, IT organizations must become co-creators of value with their users. We need an approach that enables modern-day service brokering, as well as the ability to secure and maintain traditional IT systems. This transformation requires IT Strategy to fundamentally alter its role and methods, reaching beyond technology into the culture and structure of the organization.
Understanding this challenge, Hewlett Packard Enterprise (HPE) worked with a number of Fortune 500 businesses to define a new operating model for IT. Through hundreds of interviews, and thousands of hours of data, product, and system analysis, HPE and our customers reached the conclusion that a better approach to running IT is required—one that is user-driven and value-centric.
The four value streams:
1. Strategy to Portfolio – Drive IT portfolio to business innovation
2. Requirement to Deploy – Build what the business wants, when it wants it
3. Request to Fulfill – Catalog, fulfill, and manage service usage
4. Detect to Correct – Anticipate and resolve production issues
HPE has mapped the majority of HPE's Software portfolio to IT4IT, so we can effectively fulfill IT4IT. Click here for details.
Join us to find out more.
Join us to find out more.
Tuesday, September 27th
Sullivan's Steakhouse
4608 Westheimer Road
Houston, TX 77027
4:00pm – 7:00pm
Drinks and appetizers will be served.
To find out more about HPE Software User Group Vivit, visit: http://www.vivit-worldwide.org/ .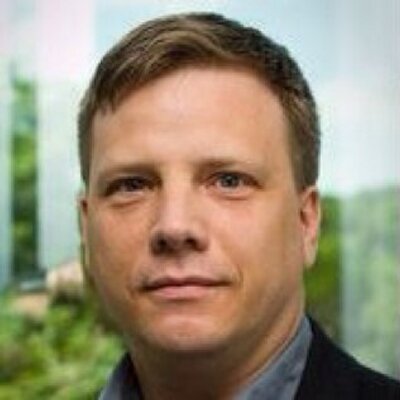 Mark Bodman is an experienced, results-oriented strategist with an IT management and Enterprise Architecture background, executive adviser, thought leader, and mentor. He currently drives cross-portfolio strategies within HPE to shape products and services to include service brokering, Hybrid Cloud, Bi-Modal IT, DevOps and IT4IT adoption. Mark currently assists companies to adopt the new IT4IT standard as key step in their digital transformation.Customers value Mark for providing new insights and out-of-the-box thinking grounded in latest practices. His hands-on experience from years of interaction with multiple organizations has provided Mark a unique experience foundation and cross IT domain knowledge. Mark holds patents in strategic software, and has contributed to multiple publications such as the IT4T standard, Archimate, and contributes to books such as ISpeak Cloud by Jeanne Morain. Mark is a veteran, well versed in industry standards such as TOGAF, COBIT, and ITIL, has implemented portfolio management, EA practices, chaired governance boards within Dell, and managed EA products at Troux in the past.